Google Ads
We have many ad campaigns, of which
Google leads 75% of the search engine market globally. With more than 5 billion active users, it is the largest and leading search engine. Google Ads is a reliable place to advertise the brand and reach more new consumers.
Most businesses go with multiple ad campaigns for better results.
Google ads offer different ways of targeting,
There are a few ways through which we can do online marketing like
Display network: The ad shows on websites and apps when the keywords are similar to the website's content.
Video ads: We can show the ads on streaming sites like Google display network and Youtube.
Search network: The advertisement is at the top of the Google search result. It shows up based on the keywords.
Google Shopping: We can display our product based on high-intense searches and relevance in product search.
Google Ads Retargeting: Google enables us to remarket and reach the missed customers and retain business.
Google claims that marketers on their platform benefit two dollars for every one dollar spent by them. So, when we plan and implement accordingly, we get double the investment. However, some businesses receive increased ROI, while some receive less.
Let's see who all can benefit from Google Ads.
Best suited for local-based companies who want to increase their sales. They can create location-based campaigns via search network ads. We can even use Google Maps.
E-commerce trades (selling online products) can benefit from the Google Shopping Ad.
Companies who want to increase their user base can use search network ads based on keywords to increase conversion
Businesses that wish to drive more traffic to convert can go with Google Ads. More than conversion, Google Ads is capable of doing so many things for your business. With the help of Youtube Ads and the Google Display network, we can provide customer support and build brand awareness.
Every brand has something to gain from Google Ads.
Facebook Ads
Facebook is a popular social media network that helps connect with people more than products and services. It helps to create memories rather than a one-time business. With two and a half billion active users, it is a cakewalk to succeed in the industry. For students at B2B and B2C companies, everyone is on Facebook.
The social media ad comes in a newsfeed ad style that integrates directly into feeds similar to the regular post and drives more clicks. It enables marketing via the right sidebar, video ads, and mobile news feed. In the carousel ads, we can add a variety of products in a single ad.
The intent of Facebook might be slightly different from Google but has diverse options to target a more substantial user base.
Easily create brand awareness and increase likes on the business page.
Increase store visits and drive more sales.
Increase the business website engagement.
More blog traffic and higher video views.
Powerful lead generation ads.
Facebook ads manager helps target consumers on Instagram.
Facebook has the custom audience category that targets custom consumers based on diverse demographics- from designation to hobbies. It also helps retarget consumers towards the brand.
Facebook has an incredibly low CPC (cost per click). So, by spending fifty dollars a month, we can get several leads for the business. Additionally, we can share the Facebook campaign with a few social media strategies to create a drip campaign or set up chats and non-promotional messages. These methods have great responses with high potential messenger subscribers.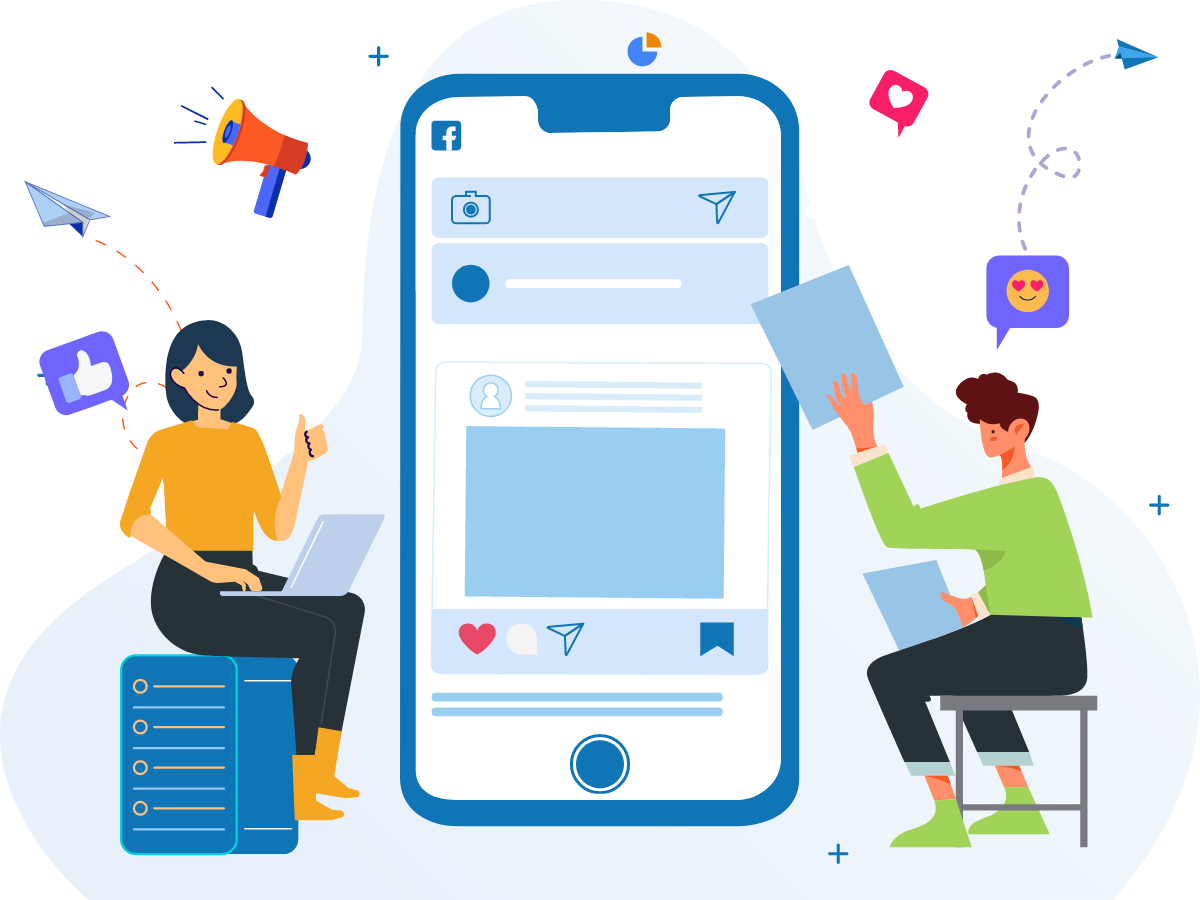 Which Is Better For Your Business?
Google Ads and Facebook Ads are two distinct advertising platforms having individual ideologies and search intents. Both the platforms have tremendous potential to reach a large audience and are relatively similar in pricing. However, these platforms are popular and have billions of active users with varied targeting options.
Choosing between the two platforms is quite challenging. Facebook ads are marvelous when it comes to demographic targeting at a low cost. Google Ads has robust search intended conversions and leads. But based on the business objectives and marketing cost we can choose one platform.
How to do so?
Answering a few questions helps us determine the effective platform that suits the business.
Conclusion
Google Ads and Facebook Ads are the most popular among the other platforms in the market. We can select any online advertising platform that suits the business needs. Once we become comfortable with one platform, we can try using the other.
We can use both platforms and explore more ideas to target more audiences. Facebook is a phenomenal platform to build brand awareness and showcase the product/service to the audience. And we can use the brand name as the keyword in Google Ads and advertise under the brand name. Similarly, we can use the Google Ads data to target the Facebook audience to get more out of the ad expense incessantly. Vice versa uses Facebook data to reach the Google audience.
Using both platforms helps boost brand awareness and retarget ads, rather than relying on a single platform.