Why Are WordPress Websites Simply Better For Business?
WordPress Websites Are The Best-Fit For Your Business
WordPress is the most popular CMS with millions of live websites. Be it a professional or a personal digital website, WordPress is the best option to go without the need for any custom coding.
The simplest platform with exceptional functionalities helps build easy and robust business websites. It also helps to easily rank in the search engines and market their product/ service to the users.
About WordPress
When you look at most of the small business websites, they seem to be like brochures that contain your story and contact information. A blog website is a collection of stories and articles that covers an endless number of topics.
Everybody thinks that WordPress is a blogging platform. But, it is more than just a website, it is a full-fledged content management system.
But a content management system makes everything simple so that you do not need a professional webmaster to build your website. It takes care of the entire process and you can concentrate on ways to convey your business to the customers.
With WordPress, you can create content, add images, and publish it. You can add a new page to your website effortlessly as the interface is the same. The only difference is, you would have created a webpage.
Therefore, when you have your hosting space and domain, you can build your website and add web pages and blog posts, all by yourself. Is it not amazing?
Why Are WordPress Websites Simply Better For Business
You have the option to go with a custom website or a WordPress website for your business. However, we are going to talk about a few reasons why WordPress is best for your business.
1. WordPress is Open-Source
The best part of WordPress is the open-source, free platform that offers exceptional options to build a personal/ professional website. The process is simple and easy, so need not worry about coding or designing your website. Everything is covered by WordPress. You just need to download and install the software, follow the instructions and the website is ready.
You have to host your WordPress website, either go with self-hosted or managed hosting. In self-hosted hosting, you take care of the security, maintenance, and hosting costs. You can do whatever you want and you have to take full responsibility for it. Managed hosting is where you hire a professional to handle the hosting, security, and maintenance. Though someone takes care of these things, you have to have a clear understanding of what is going on in the back-end.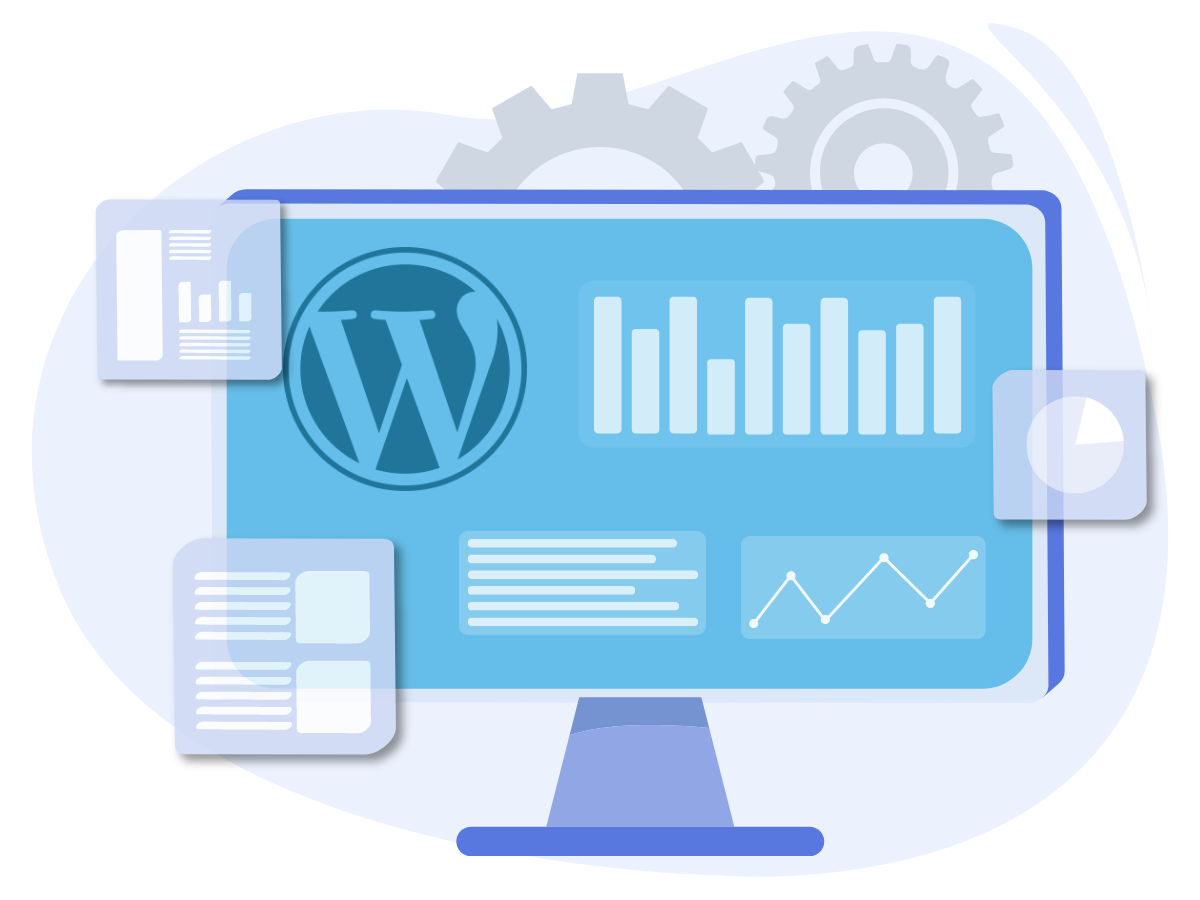 2. Seamlessly Add Contents To The Website
Building and designing your website is a crucial task and with WordPress, it becomes easy and fast. Just with a few clicks, you can easily create a website and add web pages, blog posts, etc., as you wish.
WordPress has an amazing collection of themes from which you can go with the one that suits best for you and your business. Add a new post by selecting the Add New option, and adding your content and image, and hitting the Publish button. Your post becomes live within a matter of a few minutes. You can even create a hyperlink.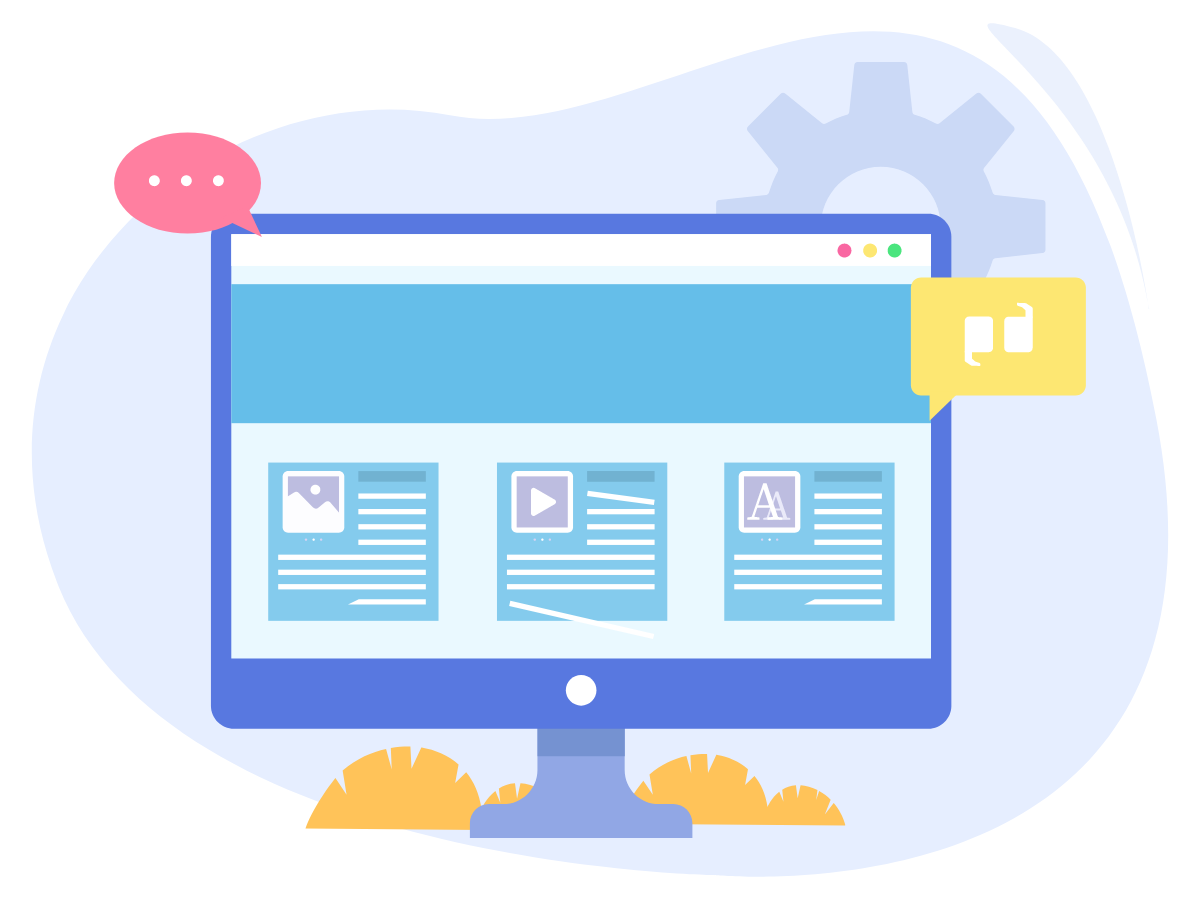 3. Updating The Contents Becomes Easy
You have to call for professional help whenever you want to update your website, even for a minor update. But, with WordPress website update becomes simple. You have to select the Update button to update the contents of images or videos. Also, you can update the themes, plugins, and security settings.
However, trying to run an old plugin on a new WordPress can cause conflict, and then you would need expert assistance to fix the issue. So, if you want to do the maintenance and update from your side, update those plugins that are error-free and stable.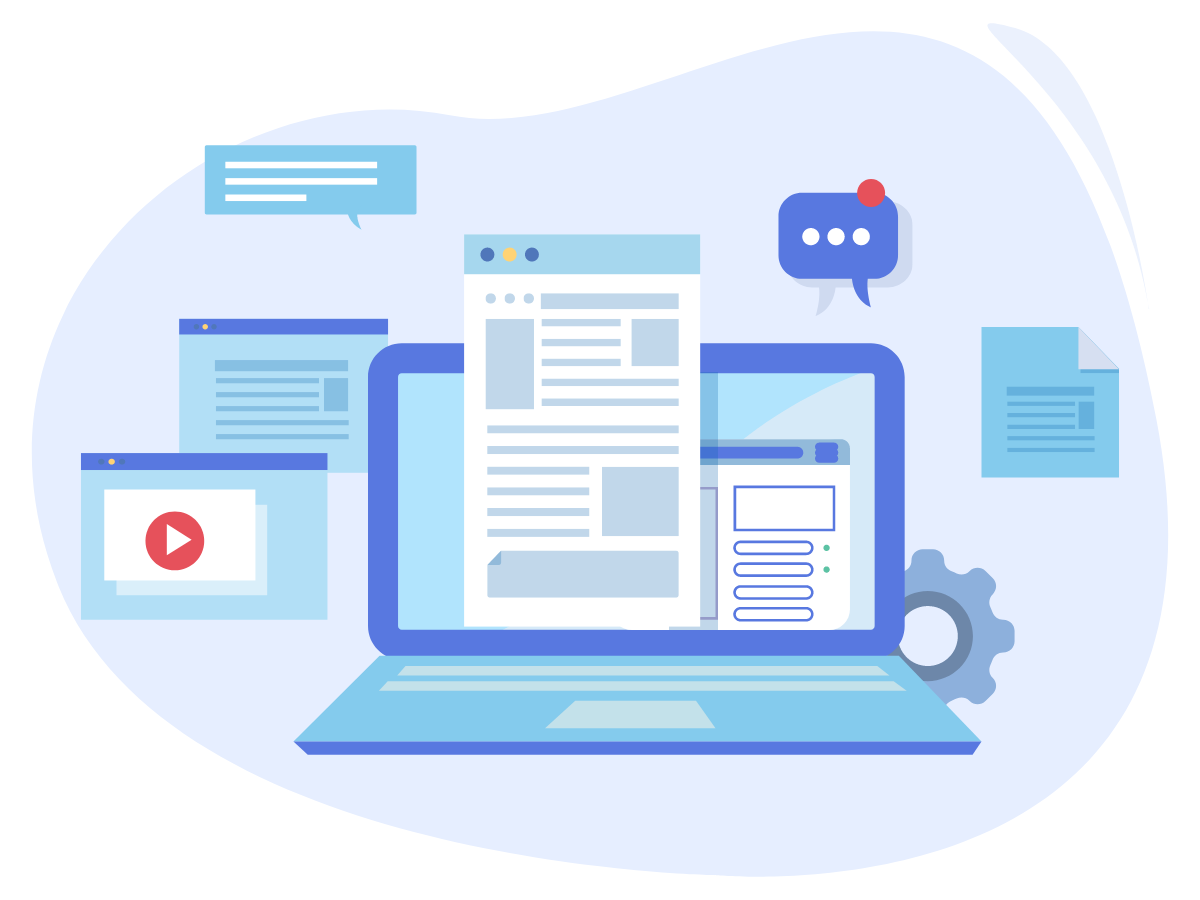 4. Website Plugins Do The Magic You Need
Well, you need not know everything to build your website. Because the WordPress plugins help you with all the required elements for your website. The plugin helps you with audio, video, word count, SEO, usage of the blog posts, and security.
Some of the popular plugins are Page Builder- for page building, Jetpack/Sucuri- for security, Contact Form by WP-Forms/ Ninja Forms- for Contact forms, All-In-One SEO/ Yoast- for SEO, and WooCommerce- for e-commerce.
However, stuffing the website with too many themes or plugins can slow down your website. Because WordPress checks for all the elements and determines the performance, the processing power has trouble prioritizing the task. Similarly, the old plugin might have update issues, and flaws and your website's security might become a problem. Therefore, keep updating the themes and plugins regularly and discard the ones that are not used.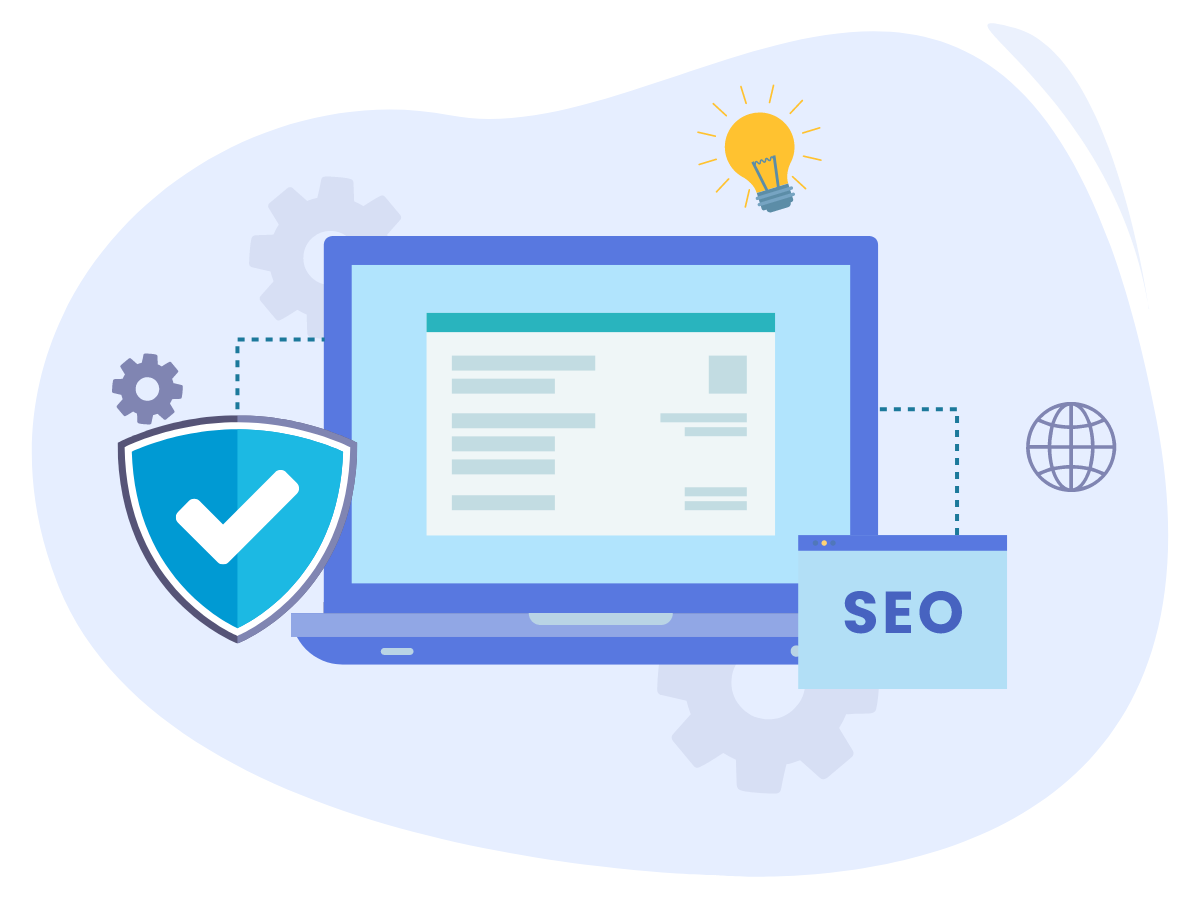 5. Hosting Is Not A Difficult Task
Hosting a website becomes easy for you to place your white papers, audio clips, images, texts, brochures, etc. Therefore, you can easily host a WordPress account on the GoDaddy hosting package for $5 a month. You can get around twenty-five thousand website visitors per month.
You can download and install the tool and start with your website or connect with the GoDaddy Support team to complete the process. Also, this is the best option to utilize the benefits of WordPress.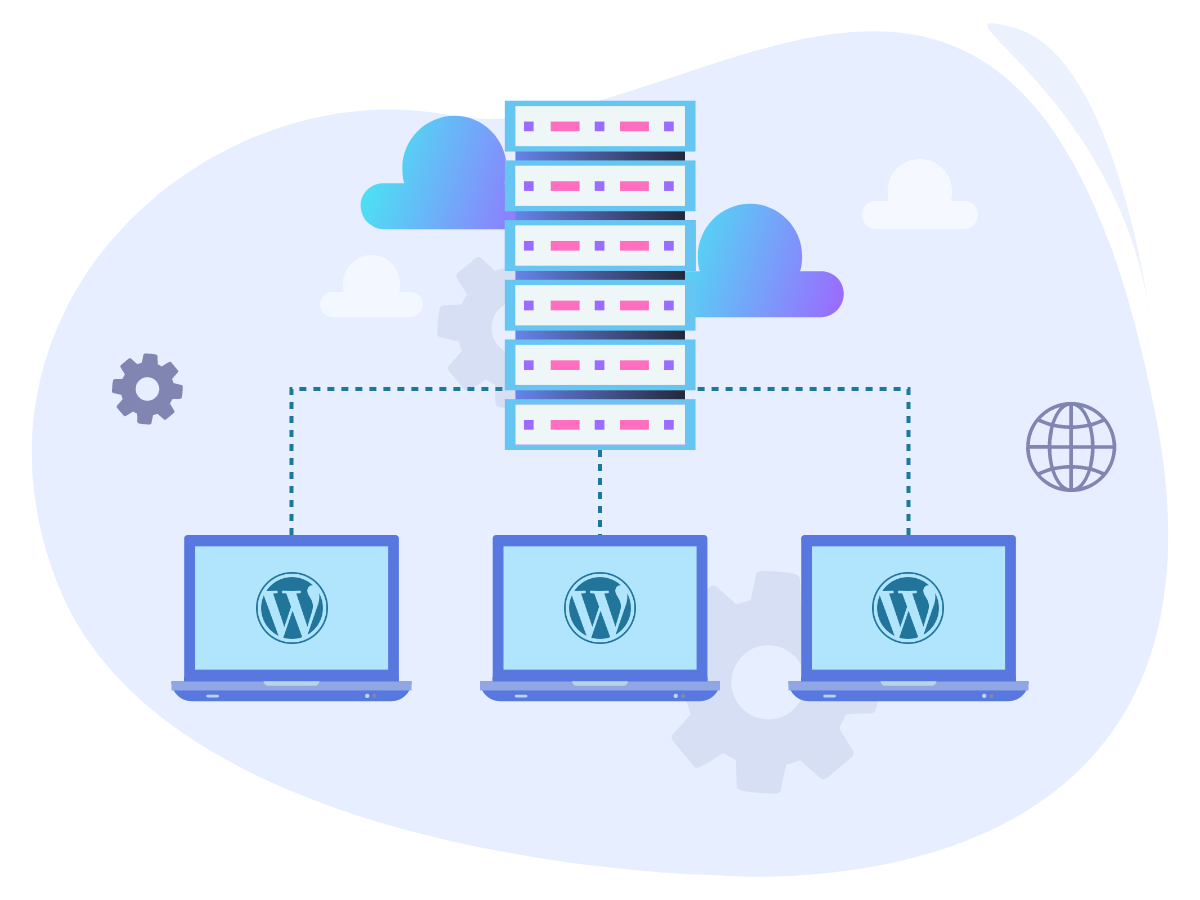 6. WordPress Themes For Amazing Design
WordPress is well-known for its themes collection with different layouts and styles. Selecting the best theme might be pretty intimidating, as there are many themes available with different styles, colors, designs. You have the option to choose between premium or free themes.
Most of the premium themes are designed professionally with an add-on like SEO and mobile-friendly. Even the free theme has amazing options, so choose the best theme that has varied options to build an engaging website. It is easy to install the theme, you just follow the instructions, and your website will be live within a couple of minutes.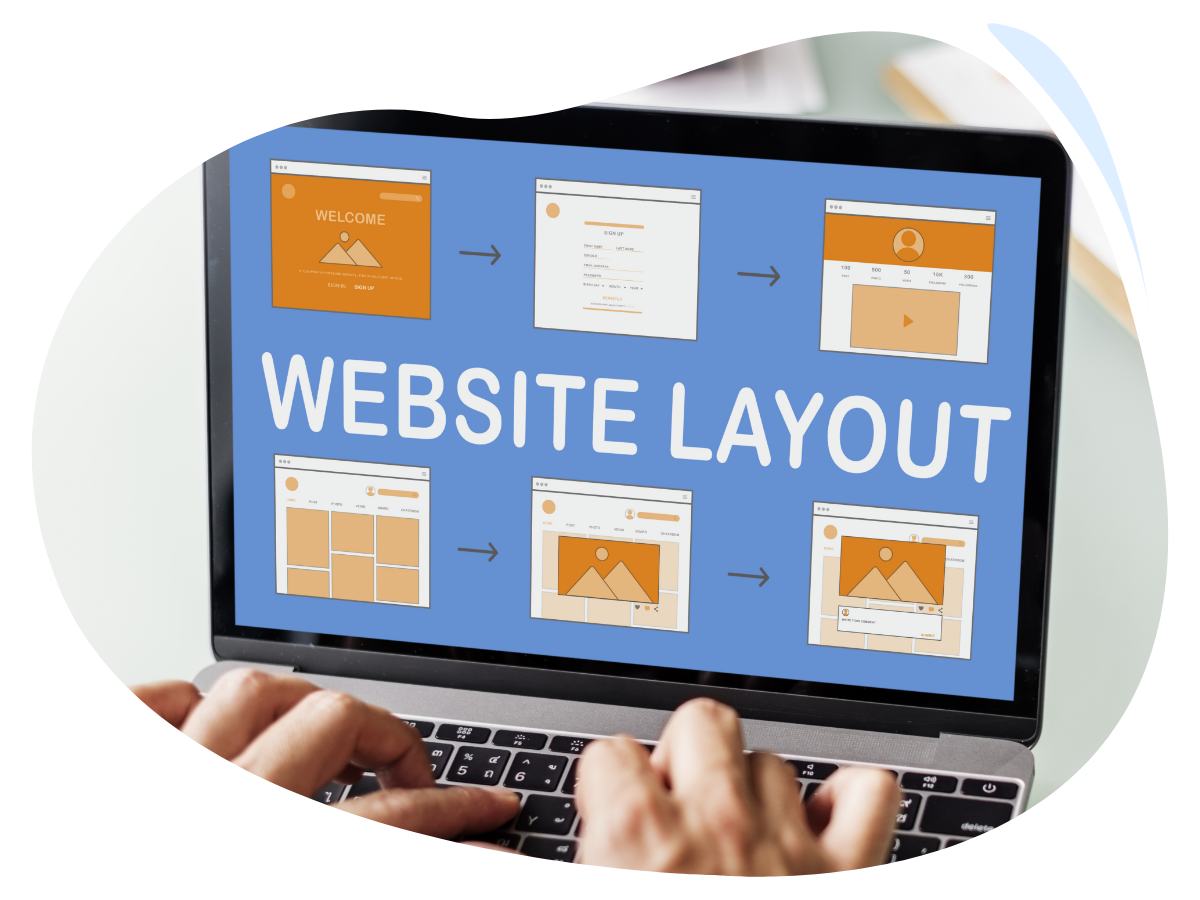 7. Very Active Online Community
As said earlier, being an open-source medium, there are millions of people out there who would genuinely help you deal with the website issues or doubts. WordPress's online community is active. The technically knowledgeable people adhere to the questions, which is impressive, and it is also a reason to have around 60% of the internet filled by WordPress websites.
Also, you can hire a powerful and robust professional from this community to support your website development. There are many videos and tutorials available on how to use the platform, including extensive documentation. You can access the community forum to gain insight into the WordPress platform.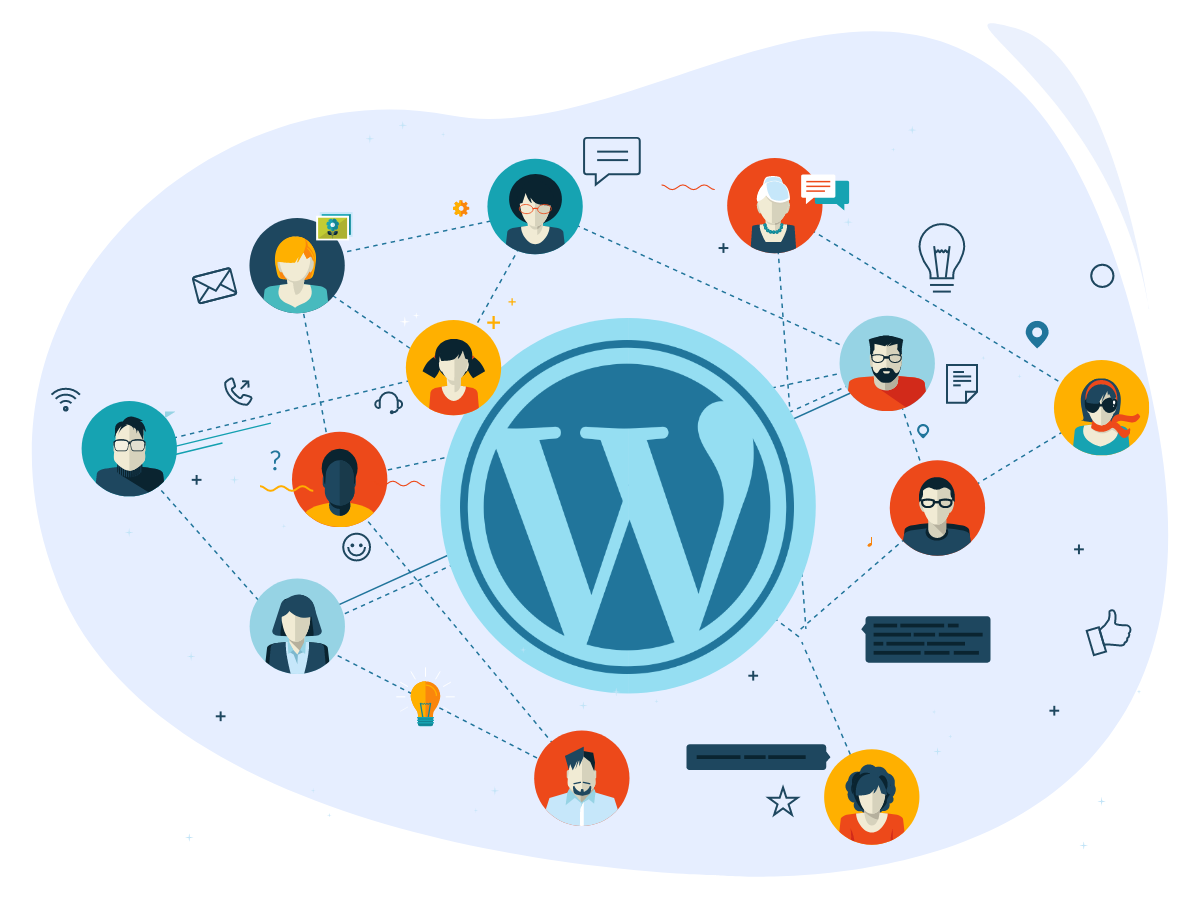 Final Thought
WordPress is more than a website builder- it is a content management system that powers one-third of the websites. And now you know the reason why to build your WordPress business website.
Start your business website using the WordPress platform. Get hold of the hosting options you wish to go with, select the required plugins to support you with security, SEO, blogs and page building, etc. Update blogs at regular intervals to gain more traction. With the help of videos and tutorials, enhance your website to a professional level. And don't forget to check for regular updates, maintenance, and security updates. Once you start with WordPress, you'll understand why people are using it. Build your dream website in reality with WordPress.